The Southwest Healthcare Preparedness Coalition is based in Southwest Minnesota. We work together with hospitals, health services, emergency services, and many other entities to enhance our response to local, regional, statewide, and national emergencies.
John Maatz, RHPC
309 6th St. PO Box 248
Dawson, MN, 56232
Phone: 320-769-4470
24/7 Phone: 800-259-0195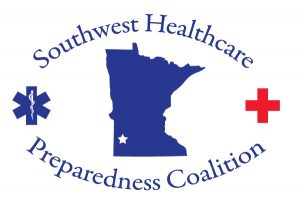 Emergency Response
The Coalition works with service providers to respond to emergencies.

Experience
The Coalition has experienced members that assist with local and regional preparedness activities.